Description
Choose from three Advent Calendars to delight you for years to come!

An trumpeting angel leads travelers to the manger in Bethlehem, spreading the Good News of Jesus' birth to the town.  The numbers on the houses represent the 24 days in December leading to Christmas Day.  There are sturdy wooden slots behind each house to hold the angel figure.  As the days go by, move the angel to the next slot.  Soon the angel will be at the manger!
All of the Advent calendars are made of 1/4″ and 1/8″ laser cut plywood, cut just for me by a local small business.The scenes consist of four hand-painted layers, covered with epoxy resin to add durability, shine, and depth of color.
"Traveling to Bethlehem" is 14 1/4″ x 3 7/8″ x 7/8″.  The angel is  1 3/8″ x 2 1/2″.  The star is removable for easy storage.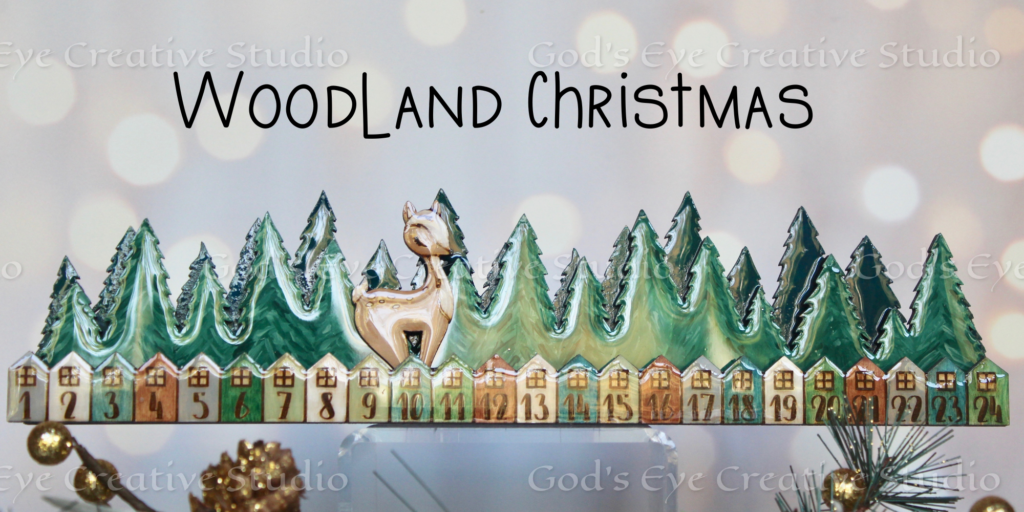 If you celebrate the season of Winter along with Christmas, this Advent calendar is for you! A sweet deer moves along the tree line visiting neighborhood cabins, reminding us to take time to be still and gather peace during this blessed season.
"Woodland Christmas" is 12″ x 3 1/4″ x 7/8″.  The deer is  1 1/4″ x 2 1/2″.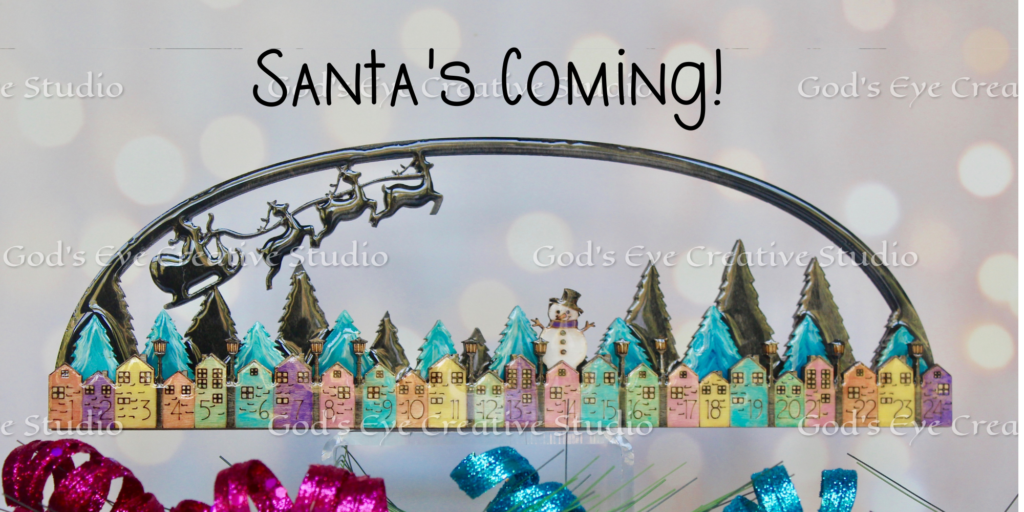 Santa's sleigh and reindeer are silhouetted in the sky above a candy-colored village.  Lamp posts add quaint detail as a snowman moves through the town spreading Christmas cheer.
"Santa's Coming!" measures 12″ x 4″ x " 7/8″.  The snowman is  7/8″ x  1 5/8″.