My Specialty is Working with You to Create a Piece of Art that is Uniquely Yours.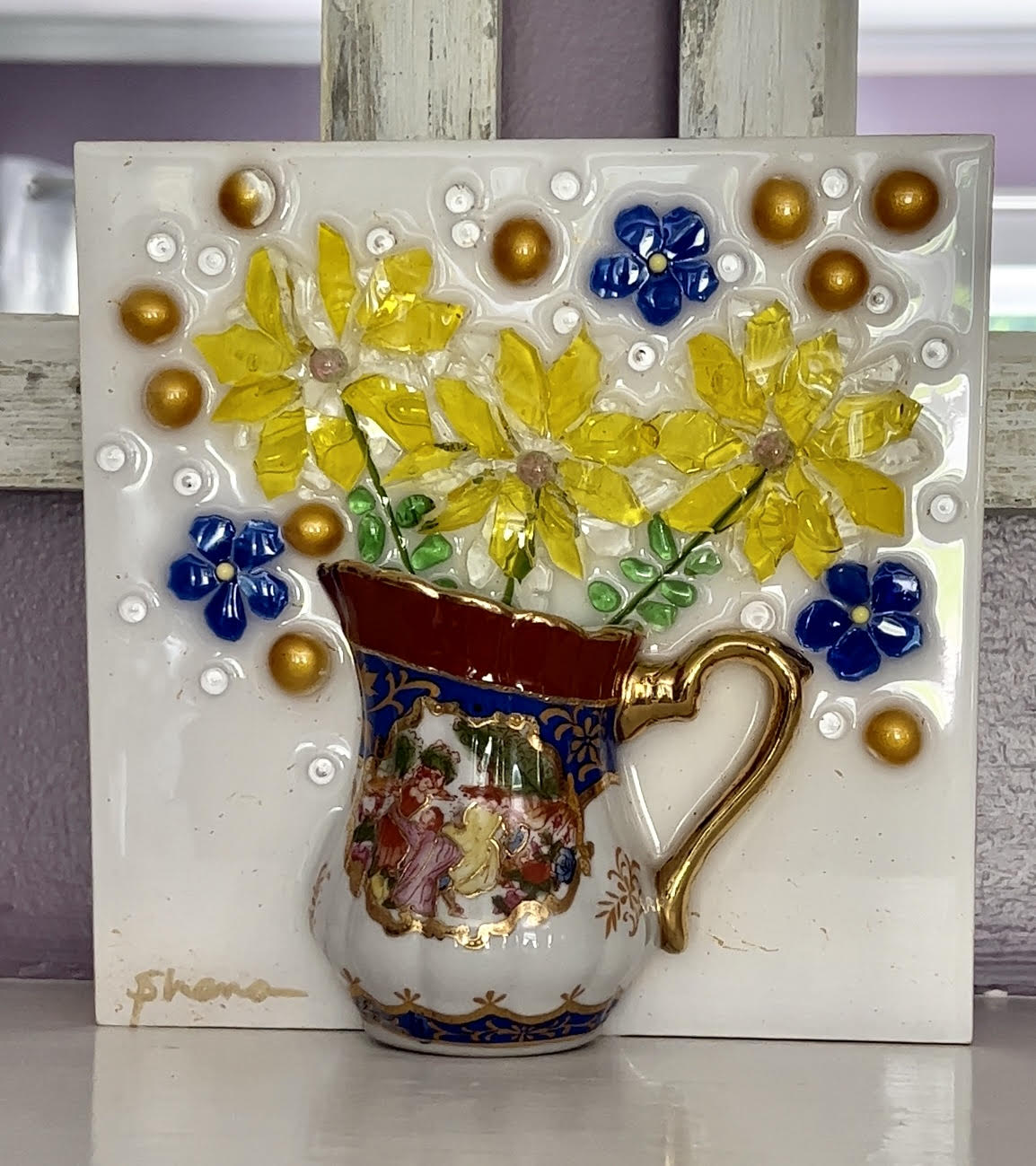 Most of us have sentimental possessions--things that we really don't use, but we can't bear to part with.
Maybe it's dishes or glassware from days gone by that are boxed up in storage or somewhere in the back of your cabinet.
Maybe it's old jewelry that is not quite your style, but you can't part with because it belonged to a loved one.
Maybe it's a box of seashells your children picked up on their first visit to the beach--bits and pieces that you always meant to do "something" with.
Whatever it may be, there's a good chance I can use it to create some art for you that you will cherish.
I can also make something that you will love from the materials I have collected so I can make things for all of my customers!  I have an amazing collection of vintage and antique dishes, tea pots, and vases, as well as an extensive stash of colored and textured glass that is ready to go.  Just for you, I have scoured vintage and antique stores to collect old and unique pieces of jewelry, beautiful frames, and even salvaged windows.
I also use new materials, such as cradled wood canvases, stained glass, and contemporary frames and glassware.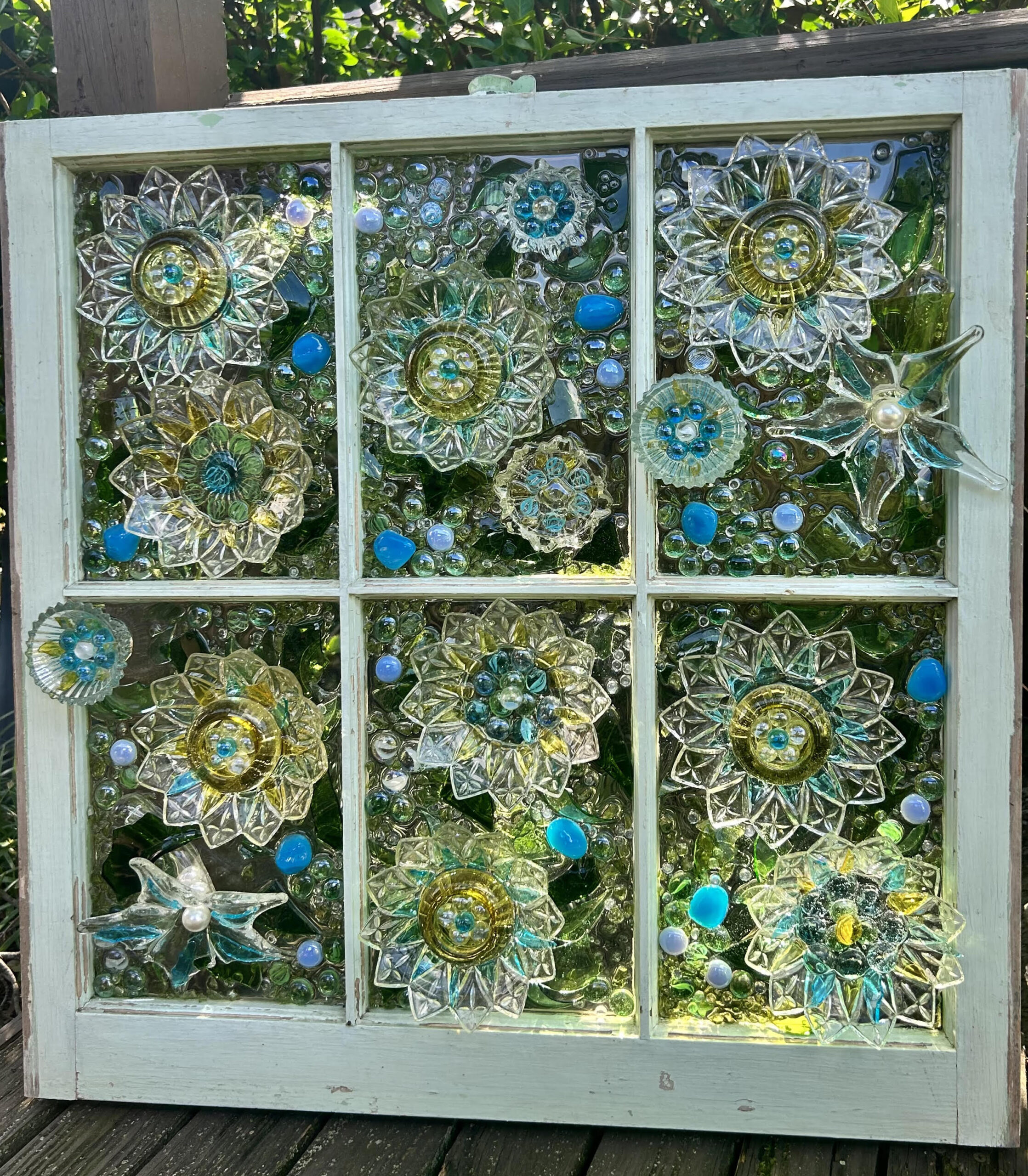 Let's Start the Conversation About Your Custom Piece Today!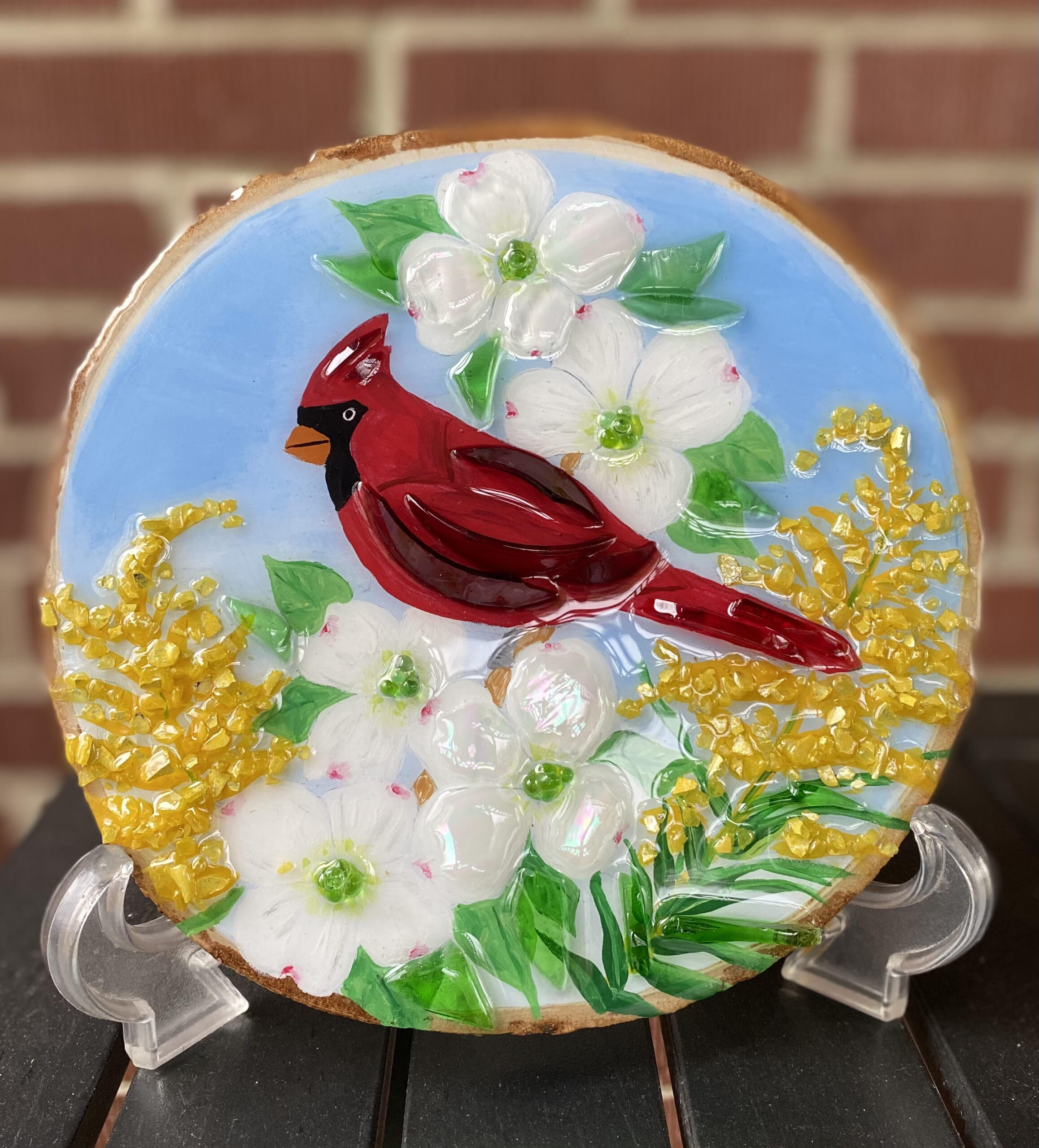 Getting started is super easy!  Just click the button below to answer a few short and easy questions about your ideas for your art.  By submitting this form, you are under NO OBLIGATION to purchase anything.  I will review your form within two business days to let you know how I can serve you, and what the next steps would be.